Aging gracefully means doing things your way and being supported to live the life you want.
Since 1992, Lions Haven has provided aging in place, respite care, memory support, low care, and high-care support. Our modern 121 bed waterfront facility offers a safe and comfortable environment with tailored services to ensure quality of life and consumer choice to enhance daily living.
Owned and founded by Lions clubs of the Gold Coast, the Lions Haven is a not-for-profit residential home driven by the values and ethics of Lions International solely for the benefit of our residents and their loved ones.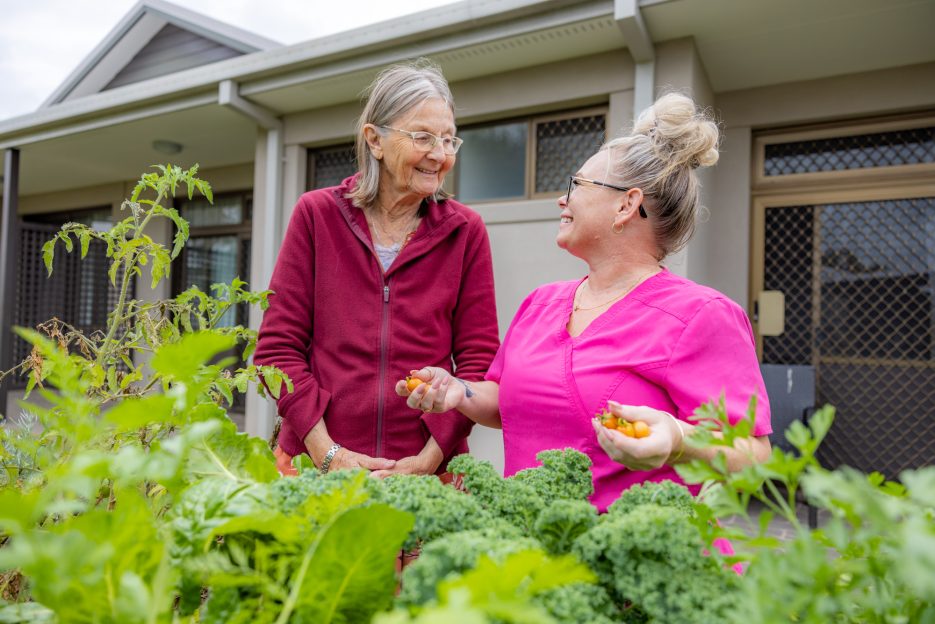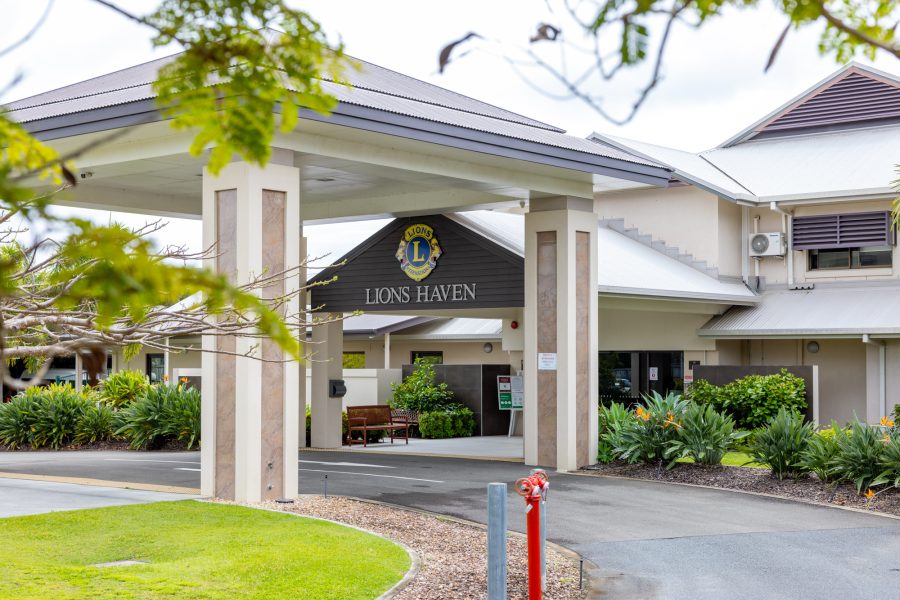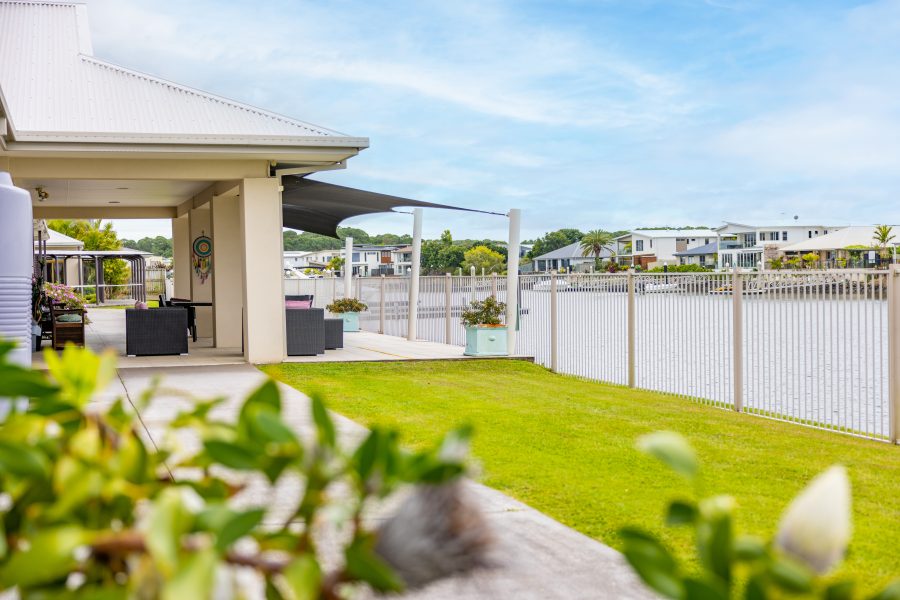 Garden & waterfront views
Nestled among lush gardens on the water at Hope Island on the beautiful Gold Coast.
See accomodation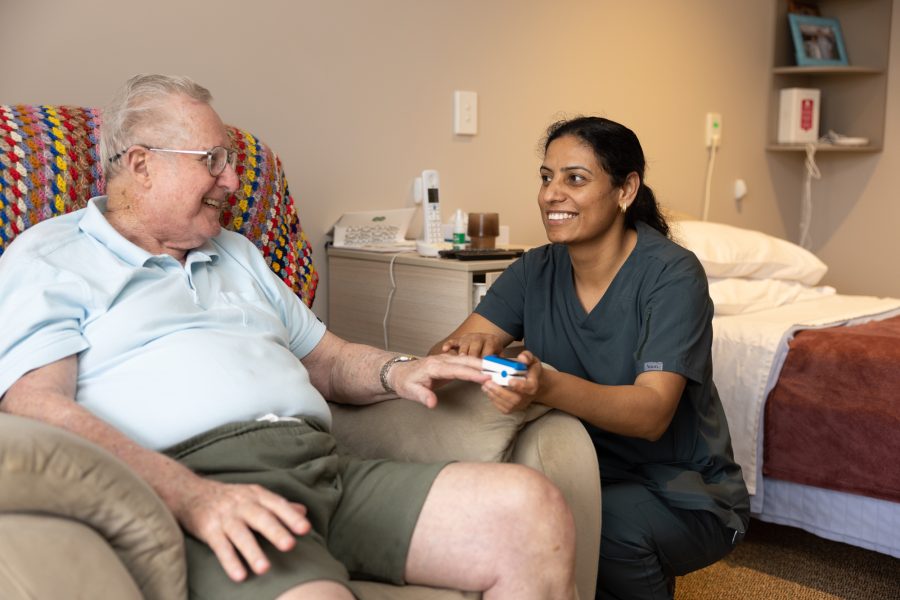 Premium dining experience
Experienced chef creating appetising, nutritious and safe food choices, tailored to your preferences, dietary needs and personal tastes.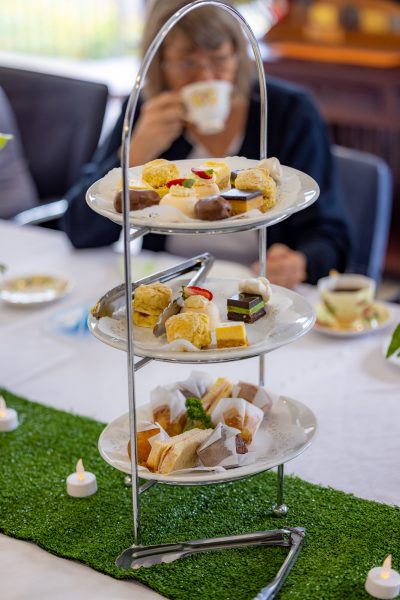 Quality Clinical care team/ registered nurses
Registered Nurses onsite 24 hours a day providing constant, quality care guided by the Aged Care Quality Standards. Individually tailored Care Plans regularly reviewed to meet your needs.
Our
FACILITIES
Each resident enjoys their own room, which comes complete with ensuite and outside patio/ balcony area. Lush outdoor areas include vegetable gardens and comfortable outdoor seating. Each dining room has a fully equipped kitchen and nurse's station. Spacious lounge rooms include cosy reading nooks, books, interactive TVs and games. Hairdressing salon for onsite pampering.
BOOK A TOUR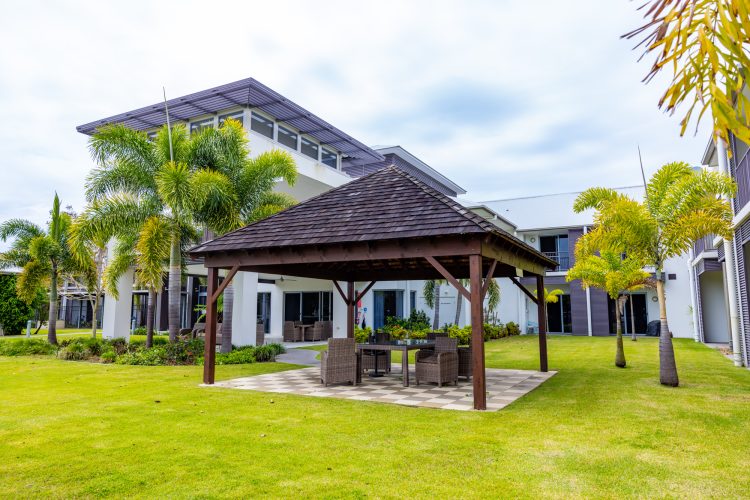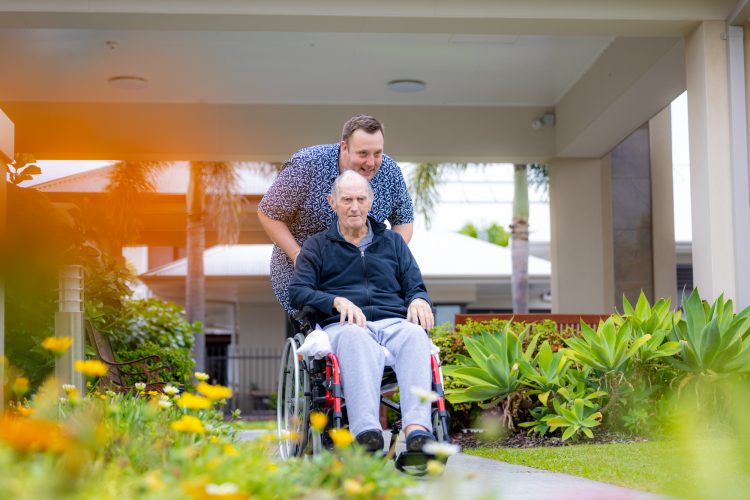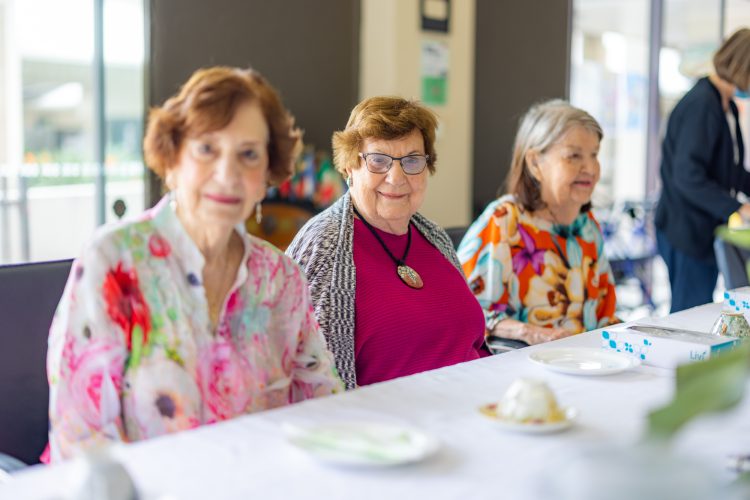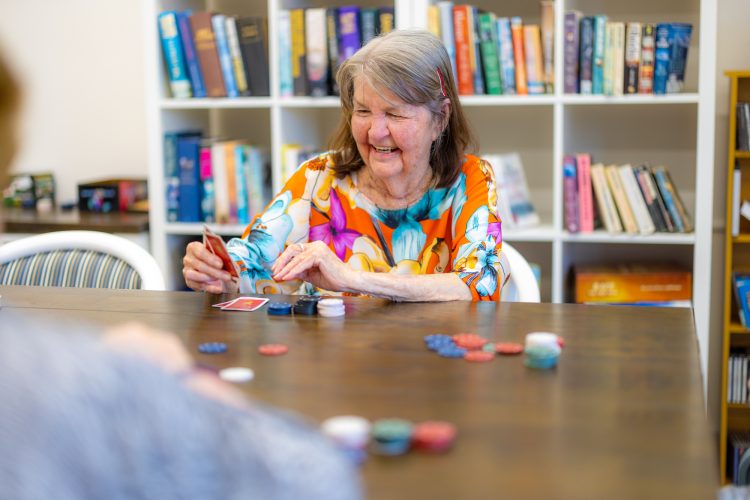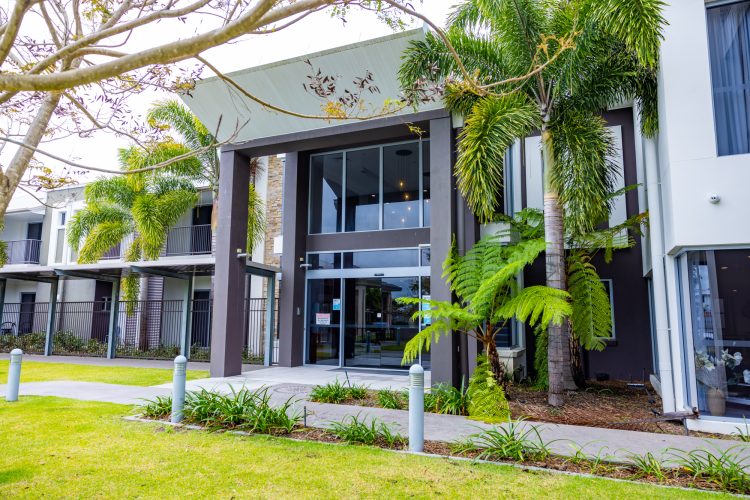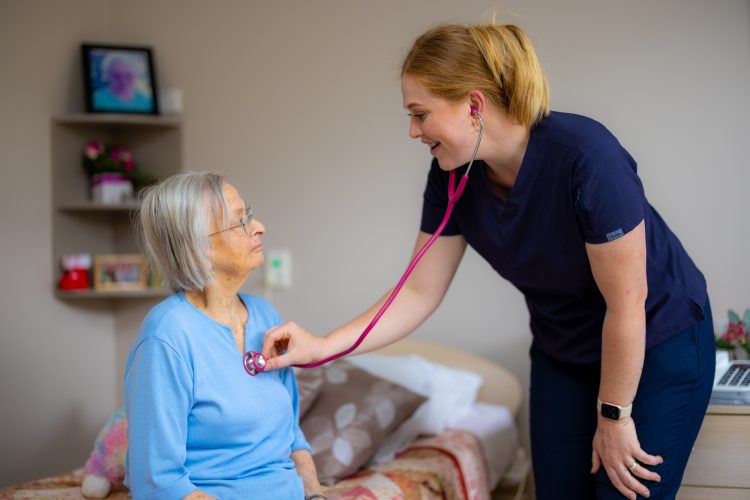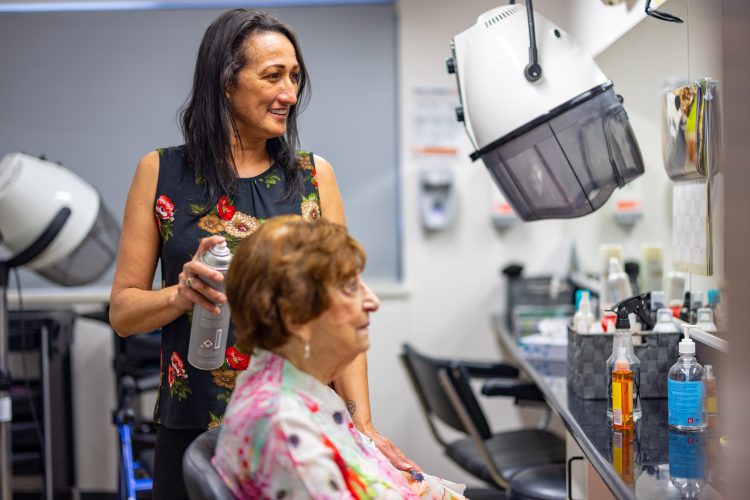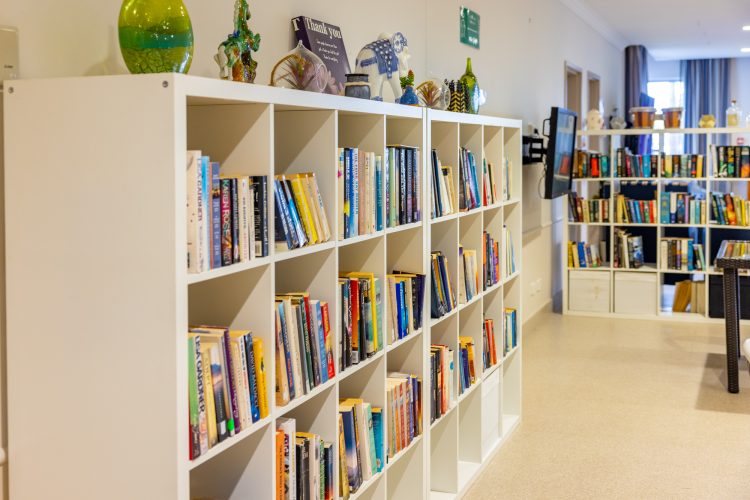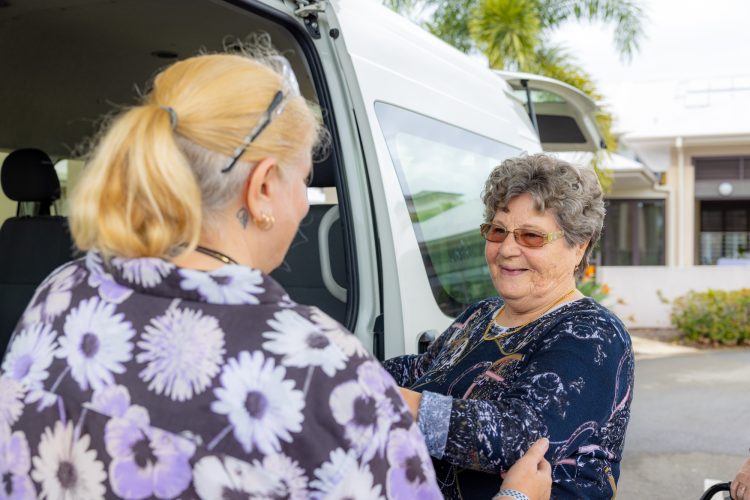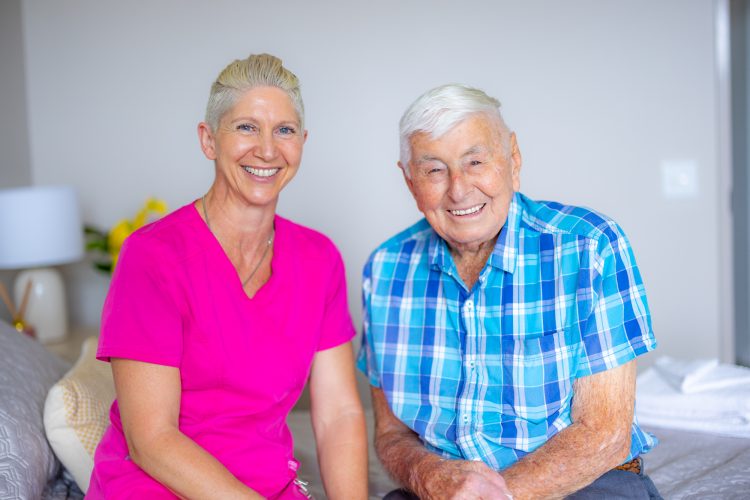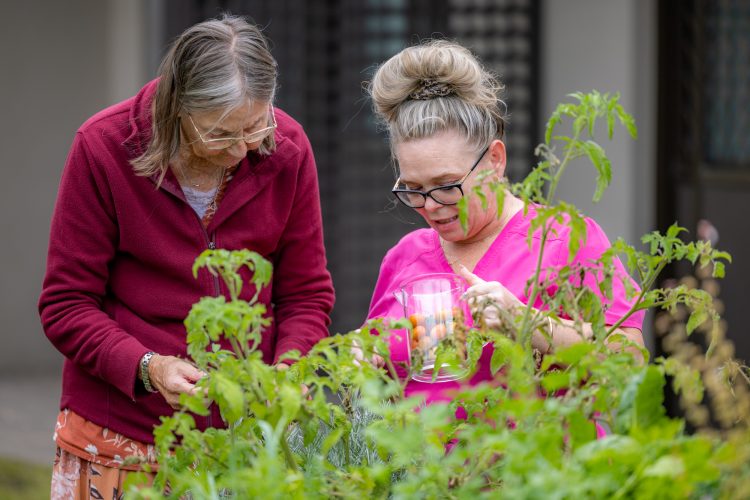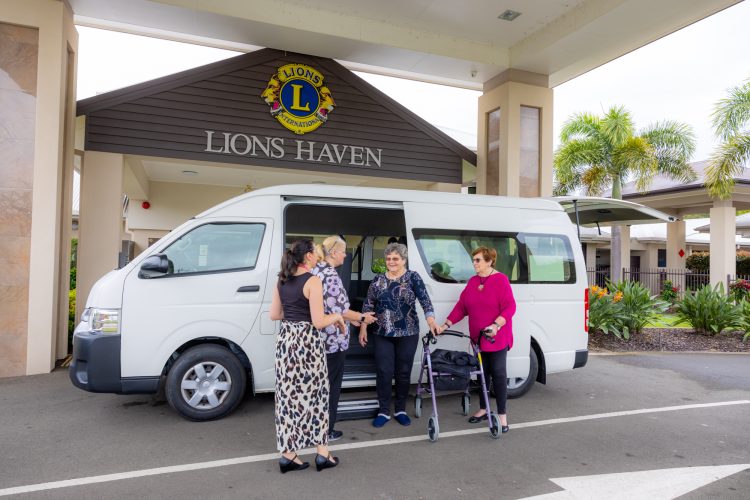 Great
reasons to stay with us
Quality clinical care team/registered nurses
Registered nurse onsite 24/7. Dedicated personal carers. Qualified allied health services including physiotherapist, podiatrist, nutritionist, and exercise physiologist
Premium dining experience
Qualified professional chefs creating nutritious and delicious menus tailored to your personal choice and health needs, all day, every day.
Hairdresser
Onsite hairdressing salon offering ladies and men's styling so you can always look and feel at your best.
Housekeeping
Maintained and regularly refurbished our rooms are modern and equipped to the highest standards. All residents' suites serviced daily.
On site café
Enjoy barista made coffee, pastries and meals with family, friends and visitors at our cosy Lions Café.
Recreation and lifestyle activities
Our dedicated Lifestyle Support team create tailored, fun and enjoyable activities both on-site and off-site so you can enjoy life your way.
Gardens/ waterfront views
Lush gardens and outdoor entertainment areas to enjoy with family and friends. Veggie gardens and peaceful waterfront views make you feel at home.
Premium facilities
Individual modern rooms with ensuite, wardrobe, television, private telephone and outside patio/ balcony area. Inviting dining rooms equipped with kitchens and nurse's stations.
What
OUR RESIDENTS SAY
We strive to ensure our residents are living the life they choose and their very best life, every day. Here's what our residents and their families and loved ones say about Lions Haven.
"Mum was diagnosed with early stages of dementia in 2017. Her condition worsened over a short period of time, which required Mum to have full time care. Lions Haven fortunately was able to accommodate her and give her the help and quality of life she needed and deserved, with constant supervision and assistance. She has since become a much-loved resident. Tash treats Mum as if she were her own Mum, with lots of patience, love and devoted care. She sparks Mum's day with pampering or doing her hair, those little personal comforts for when we can't be there. The Lifestyle team organise special events to stimulate the residents and if we can't get in to visit, they arrange FaceTime chats. To see her face brighten up when she can see you, makes a world of difference! Overall, Lions Haven has been a great comfort through these life changing experiences for both Mum and our family."

Kerry Gustavson
Family of June, 5 years in Lions Haven for the Aged
"I think you all do a fantastic job! You manage to remember everyone's name & you are all, always happy & smiling"

Jill Bourke
Resident, 4 months in Lions Haven for the Aged
"We put our mother, (grandmother and great grandmother) into Lions Haven earlier this year. She was very nervous about her transition into an aged care facility but putting her into Lions Haven has been the best decision for her. She has blossomed with confidence - even coming from a non-English speaking background. She thoroughly enjoys the wide range of activities on offer and has made some wonderful friendships. As far as she is concerned, she feels very much as home and is very satisfied with the level of support from staff and management. Lions Haven is her home away from home and she couldn't be happier. Keep up the great work!"

Blazenka Menicanin
Family of Marija, one year at Lions Haven for the Aged
"Fabulous team & they do a terrific job. We always have things to do on the weekend. Barry and I enjoy going to all the activities & they are great. We love Happy Hour & the 'Sing A Long' afternoon".

Carol Connor
Wife of Barry, 5 months in Lions Haven for the Aged
"They are a wonderful group of people who are totally dedicated to making life as good as they can make it for the residents of Lions Haven. My wife is a resident at Lions Haven, she has been at the facility now for 5 months and was struggling to adjust to not being with me at home. The lifestyle team are so good to her. Recently our granddaughter got married and the lifestyle team escorted Margaret and me to the wedding in the Haven's wheelchair accessible vehicle. That's the sort of thing they do for us. The team are proactive in taking the residents on outings and Margaret enjoys the outings to Paradise Point. My wife is in good hands with the lifestyle team."

Peter Mckay
Husband of Margaret, 6 months in Lions Haven for the Aged
"All the staff are excellent & I am happy to recommend Lions Haven. The food is fantastic, and all the staff are courteous & kind."

Judy Cannon
Resident, 13 years in Lions Haven for the Aged
"The biggest thank you for the care my mum received whilst living at Lions Haven in particular the staff and the lifestyle team. In the last 12 months my mum had the best time she could of ever had. To the nursing staff, your receptionist and accounts my family and I would like to applaud the whole team. And I would be honored to also come to Lions Haven in my elderly years as the staff are second to none."

Wayne Souter
Son of Jill, 1 year at Lions Haven for the Aged
Join us for a guided tour of Lion's Haven
Call our friendly team to book a tour. We are here to help you make the best decision and get the most out of life, your way, every day.
BOOK A TOUR